Material: EPDM rubber
Color: black, any other colour is available
Hardness (Shore A): 70 ±5 as standard or per request
Specific gravity: 1.2 to 1.35 g/cm³
Tensile strength: 10MPA
Temperature Range:  -40 °F – 248 °F (-40°C – 120°C)
Tolerance: RMA Standard Cross-sectional Tolerance E2,orper request
Application:
It is designed for use in truck scale applications to prevent spill-over into the pit.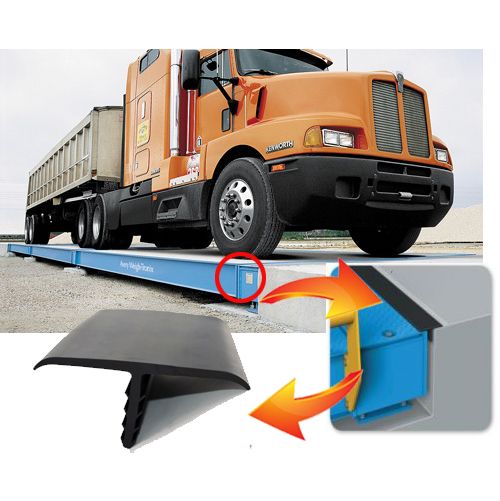 The T-shaped rubber strip easily installs between the frame and scale,
and is available in various lengths or by the foot.
T section Extruded EPDM rubber
It seems to be "T"shape and is made of silicone Rubber or EPDM rubber, which are mainly used in refrigerator, table edge and other objects to provide the excellent seal for the application.
Product advantages:
1.) Better flexibility & compression properties
2.) Excellent resistance to chemicals & solvents
3.) High temperature resistance
4.) Good electrical & mechanical properties
5.) Prevents Stretching
6.) Reduces Waste
7.) Improves Sealing
8.) Good Weathering Properties