Material: EPDM rubber
Color: black, any other colour is available
Hardness (Shore A):  70 ±5 as standard or per request
Specific gravity: 1.2 to 1.35 g/cm³
Tensile strength: 10MPA
Temperature Range:  -40 °F – 248 °F (-40°C – 120°C)
Tolerance: RMA Standard Cross-sectional Tolerance E2, or per request
Application:  it is applied to plane, pylon ladders, platform ladders, passenger stairs and double ended platforms.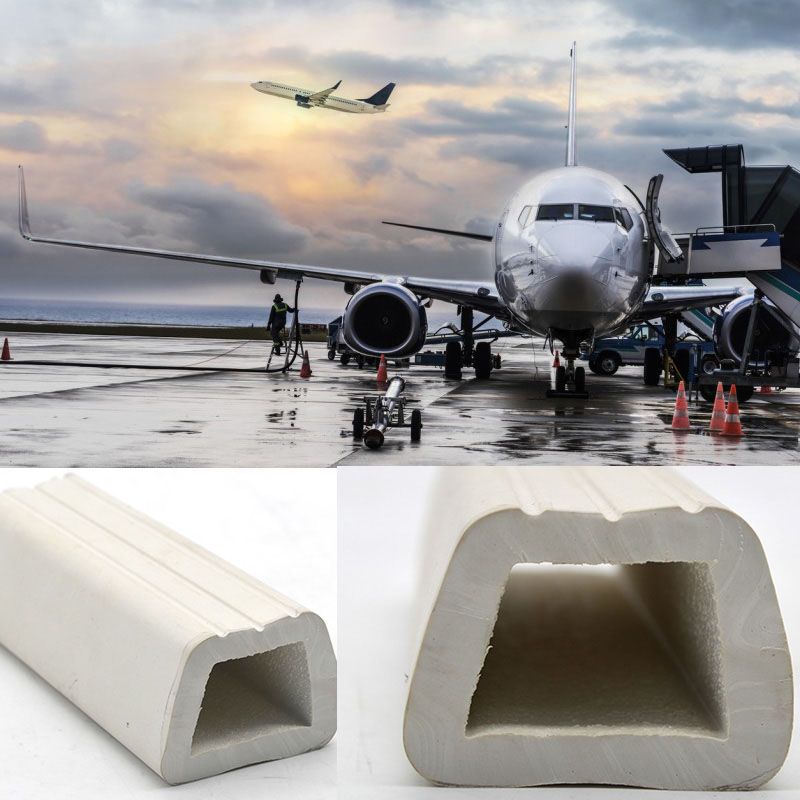 EPDM rubber is our product main raw material, we try our best to use EPDM to manufacture high quality sealing strip for our client, with absorbing advance technology and professionals to improve quatity and quality.
As one of leading sealing strip factory, our sealing strip used in door, window, building, car and plane.
SEASHORE RUBBER manufactures high quality extruded rubber seal strips for the OEM, replacement part, and industrial distributor markets. Our sealing strips are used as seals, filler strips, and bumpers for automotive, elextronics, marine, construction, transportation, and defense application.
We manufacture extruded rubber profiles in custom sizes and shapes, our capabilities for custom manufacturing include:
Coil form

Cut pieces

Laser Printing

Flock coated profiles

Punching and drilling

Vulcanized spliced gaskets

Self adhesive rubber strips

Special Packaging

Gaskets with molded or injection molded corners

Simple and complex shaped seals, tubes and gaskets

All sizes, from mini to large part

Strips,cord and seals in long lengths on reels or coils,as cut lengths

In house tooling for custom sizes and shapes

Large inventory of tools in standard shapes and custom sizes