Material: EPDM
Hardness Range: 70 Shore A
Color: Any color is OK
Size As per drawing dimensions
Tolerance Standard: ISO2768-M or ISO3302-1:2014 CLASS M2
Application: Marine
Certificates: ISO9001, SGS, ROHS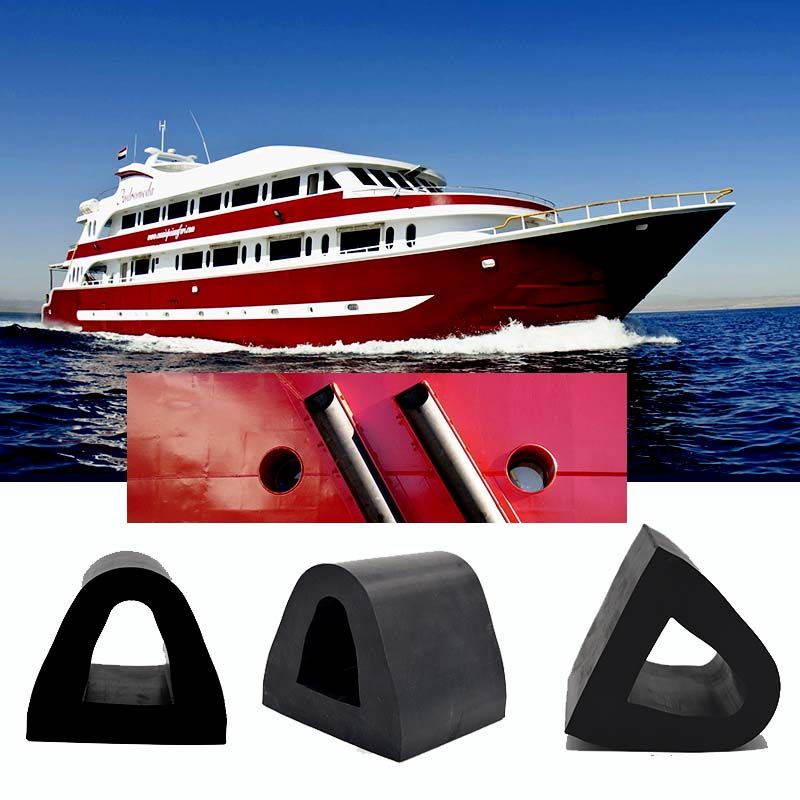 Rubber Fender is installed in the dock or ship, to absorb the collision energy between the ship and the dock or ship when berthing, protect the ship and dock.
1. It suitable for ships, wharves, docks, and wide application.
2. D Fender bumper's disadvantage is the large pressure acting on the ship side plate, the ship side plate strength low ship such as oil tanker is not suitable.
3. Fender bumper's can reduce the surface pressure and reduce the friction coefficient with the ship plate, thus greatly reducing the berthing shear force, This fender is designed to meet the need of deformation, and  reduce friction coefficient and shear force of berthing.