Material: EPDM rubber
Color: black, any other colour is available
Hardness (Shore A):70 ±5 as standard or per request
Specific gravity: 1.2 to 1.35 g/cm³
Tensile strength: 10MPA
Temperature Range:  -40 °F – 248 °F (-40°C – 120°C)
Tolerance: RMA Standard Cross-sectional Tolerance E2,orper request
Application: marine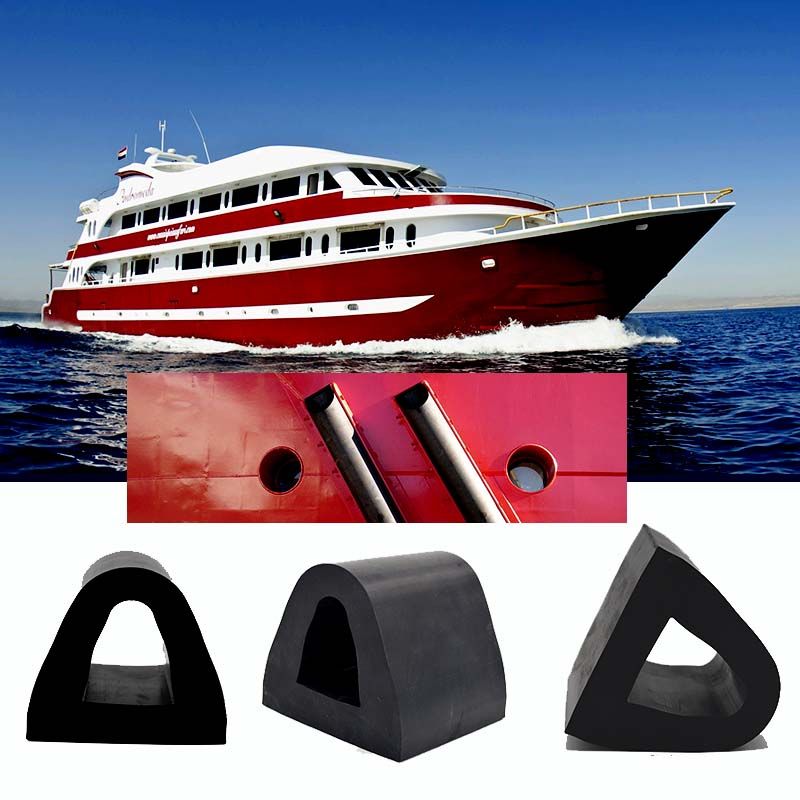 Rubber fenders are primarily used as "bumpers" to absorb collision energy during contact between the vessel and docks (or even other vessels) in the marine industry.
seashore rubber company manufactures small rubber fender for dock, boat, marine, for example, rectangle section rubber that length is 76mm and width is 58mm, for most of rubber fender bumper shape including D,OD,U and trapezoid. This product used in outside, requiring fender has anti-water and anti-corrosion fuction, as to resolve these problem, our products are made of EPDM rubber.
for different working environment, we can customize and fabricate product for client, including size, color and surface finished. As experienced factory, we have many mould for customer, it it convenient to install on equipment.
Common types of D fenders available: